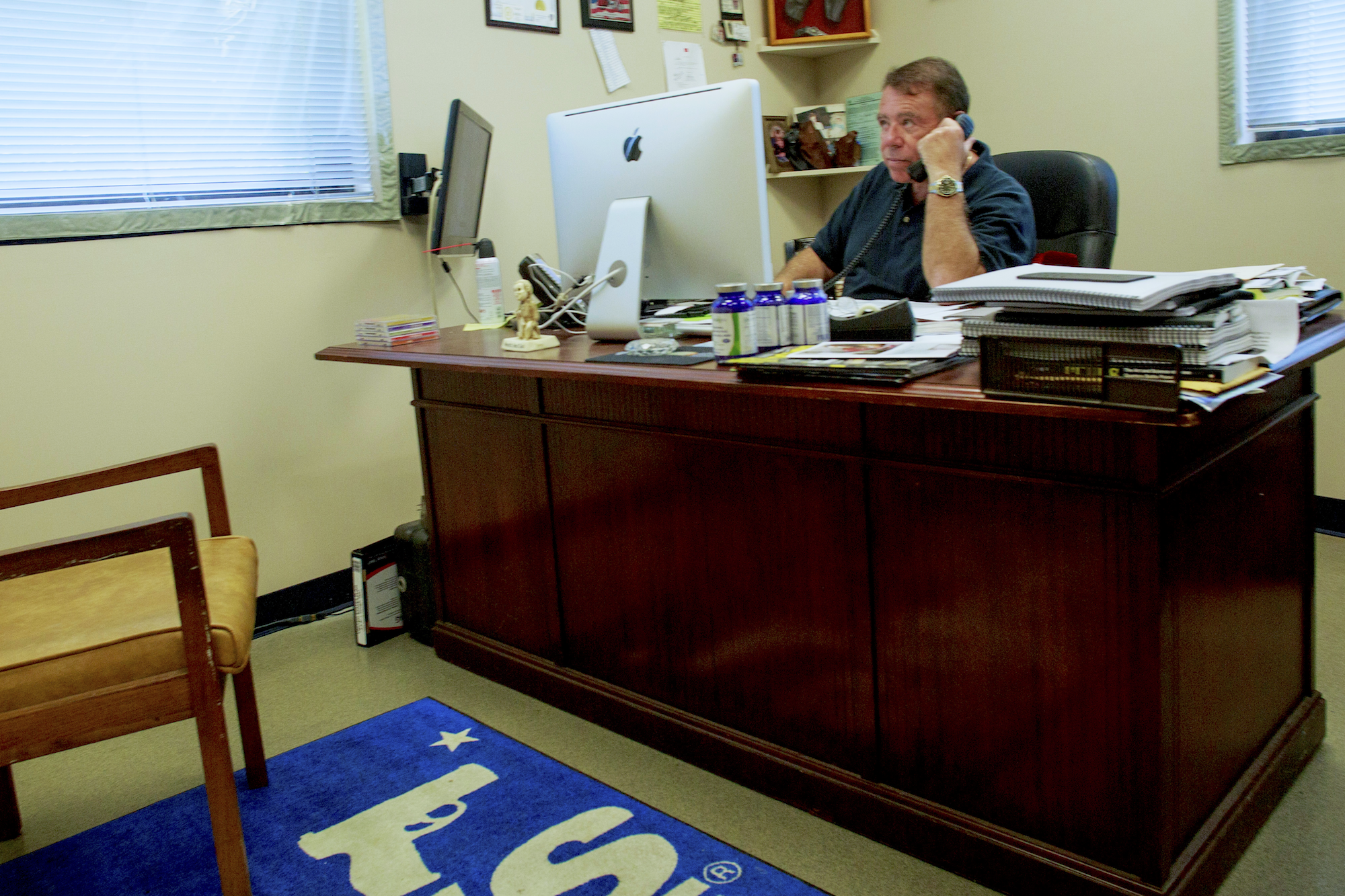 Concealment holsters are the foundation of DeSantis Gunhide® and we work hard to improve upon them every single day. Our designs have been honed over 40 years with feedback and collaboration from our friends and customers at the FBI, Secret Service, Customs Service, TSA, DHS and many others. Our unparalleled effort and experience has made us the trendsetter for our industry and the most copied holster line in the world.
We are constantly creating new, cutting-edge products for the latest in firearms offerings. This year alone we are unveiling eight completely new holster models with over 1000 new fits. We continually invest in the newest manufacturing technology so we may offer you the finest engineered holsters in the world. What originally took me hours on the kitchen table can now be made in minutes - only better in every way! Making a single custom holster that looks and fits well is easy. Making 1000 holsters exactly the same, all perfect in every detail, requires ENGINEERING. That's what you get from our products: consistency, accuracy, dependability. Engineering is why our products are superior not only to custom makers, but to our mainline competition in every detail. Then again, some technology just can't be improved upon. We still use time-tested saddle stitchers designed in the 19th century.

Similarly, our Constitution has withstood the test of time and continues to be relevant in an age of rapid political and technological change. A wariness of tyrants drove our Founding Fathers to explicitly protect every American citizen's right to own a firearm. Even as the number of foreign dictators and terrorists has dwindled abroad, the number of guns sold here at home has risen fast. In August 2011, the number of NICS (National Criminal Background Checks) rose 13.5% over August 2010, making it the 15th straight month of gun sales growth.

Some credit the current White House administration for the surge while others cite growing number of states that now permit concealed carry. The ability to legally conceal and carry may have removed the stigma of gun ownership for a larger group of image-conscious consumers. 40 states have now written reciprocity laws to recognize one another's concealed carry permits. The U.S. House of Representatives even passed a bill mandating CCW permit recognition nationwide.

While our world may be changing rapidly, we here at DeSantis GunhideⓇ hold to a few constants. Instead of outsourcing abroad, we make our holsters right here in the U.S.A. DeSantis is a hands-on, family-run business in an era of increasingly depersonalized multinational companies. Whether it is for our men and women in uniform, emergency crews who showed their bravery on 9/11, or private citizens wishing to exercise their 2nd Amendment right, we will always outfit Americans with the highest quality holster products.

With 2011 winding down, we honor those who fight to defend our freedoms, cherish our loved ones, and look forward to a bright future in 2012.